Ross Sampson
Jul 16, 2020
Every call to a company is vital - and never more so than in these difficult times! With 80% of business taking place over the phone it is more crucial than ever that every call is answered and dealt with effectively and efficently. The average cost to a business of a missed call is £1,200 and the vast majority of people who call a business and dont get through - never call again!
Take a look at this infographic which tells the story: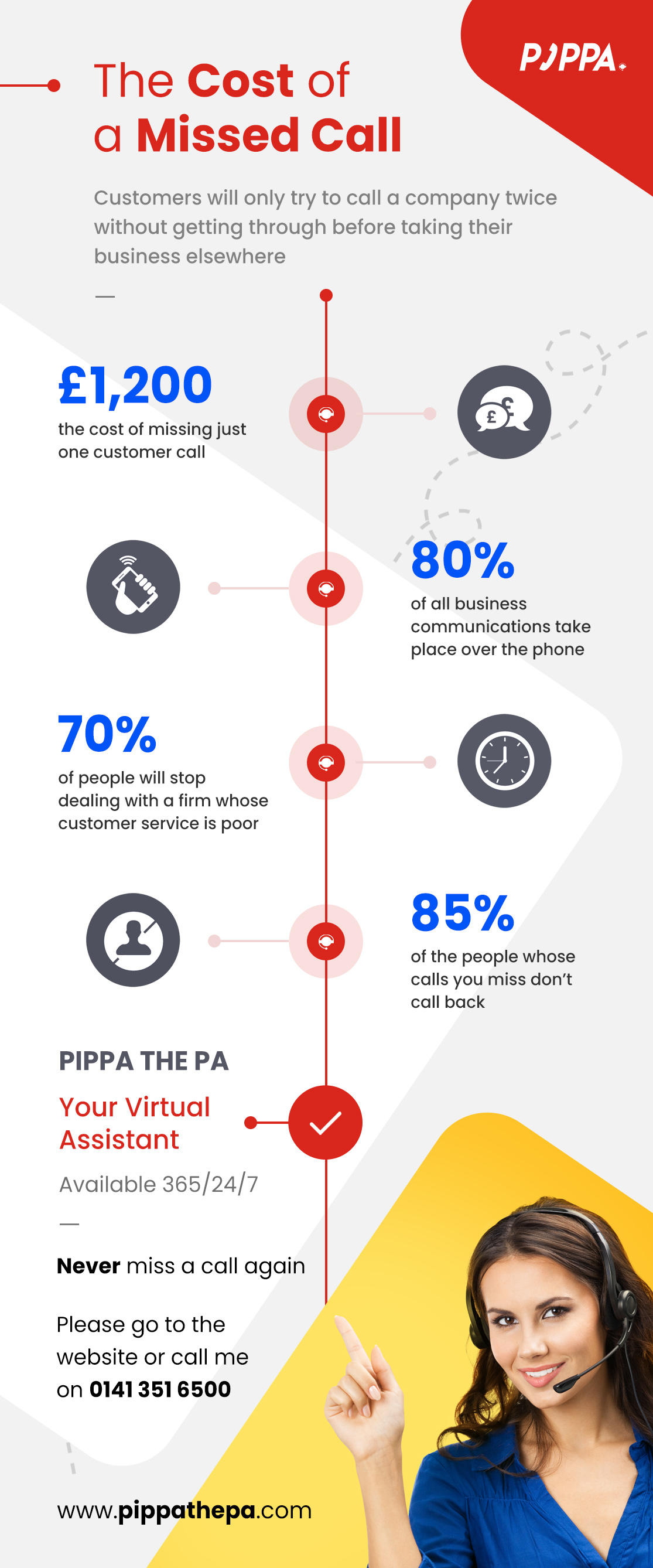 Pippa makes sure you NEVER miss a call and to help SME's returning to work - especially for those with reduced numbers due to the crisis- we have a special new COVID RECOVERY PACKAGE that has ZERO monthly fee and operates as a 100% PAYG service with a set price per minute - so you only pay when Pippa takes a call for you!
Why not call Pippa on 0141 351 6500 to find out more or fill in the contact form by clicking the link below?